About Be Shine Custom Fabric Wallpaper Company
Welcome to Be Shine Textile's online wallpaper store for custom fabric wallpaper. If you are looking for fancy wallpaper to improve the interior of your home or office, you have come to the right place. If you require custom printed wallpaper we can help with that as well. Be Shine Textile Inc. is providing to our growing clientele quality service with quality products since 2009, we are the go to resource for fine and durable wall fabric products for design professionals that service the residential and commercial markets.
Introduction to wall fabric
Wall fabric is also called "wall cloth". It is the fabric pasted on the wall. Polyester fiber is used as the base fabric, and printed or embossed on the base fabric, and also woven with large jacquard. Most of the patterns are geometric figures and floral figures.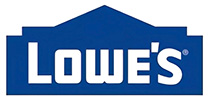 Visual comfort, soft touch, a little sound insulation, good affinity.
Colorful life
Entering life
Into BeShine Textile
Enjoy slowly